The almighty Launch X-431 Pro S Range of diagnostic products….
Click here to Buy or Price this product now!
Launch X-431 Pro S and Pro 3 S,

  is a new professional vehicle diagnostic tool designed and developed by LAUNCH for repair technicians.
This is by far our favorite sale, as this unit just gets down and does the job, no fuss and no drama. Nails the problem every-time…..
It is smart, easy to carry, fully functional and convenient to use, and it is the standard equipment for garage technicians.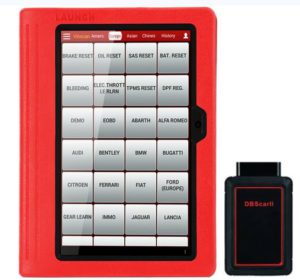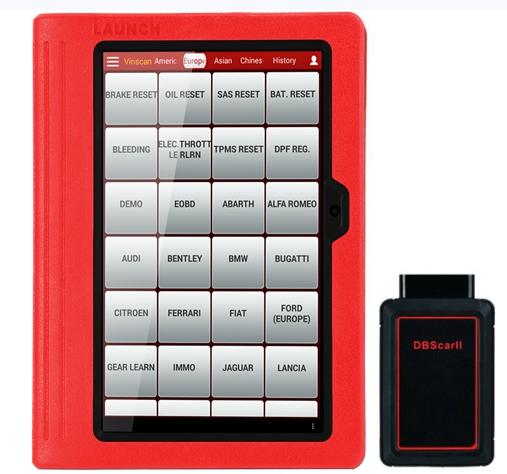 The NEW Launch Pro S version Diagnostic unit.
Complete with three year Update included. Original unit, not grey import.
Free Three Year Updates…..Limited Time Only

121 Vehicle Manufactures as standard…

.
X-431 PRO is a brand new advanced automotive fault diagnostic tool based on Android 5.0 system. It passes on Launch advantages in automotive fault diagnostic technology, such as wide car model coverage, powerful function, abundant special functions and accurate test data, etc. X-431 PRO achieves full car model and full system fault diagnosis through the Bluetooth communication between Data Link Connector (DLC) and smart mobile terminals.
X-431 PRO supports reading DTCs, clearing DTCs, reading data stream, actuation test, special functions, matching, coding and programming etc.
X-431 PRO takes the advantage of mobile internet to share the massive maintenance data and case library on DBSCar platform. A comprehensive and powerful golo business manager module is newly released on X-431 PRO, which is specially designed for repair shops to develop and manage customers, increasing customer's retention and boosting shop revenue. This module integrates instant messaging and remote diagnostic function, which is convenient for service shops to interact with car owners, and perform the remote diagnosis with speed. addition, the One-click Upgrade function makes it possible for the diagnostic tool to upgrade online at any time.