Ultra Tune Power probe Single switch Intelli probe.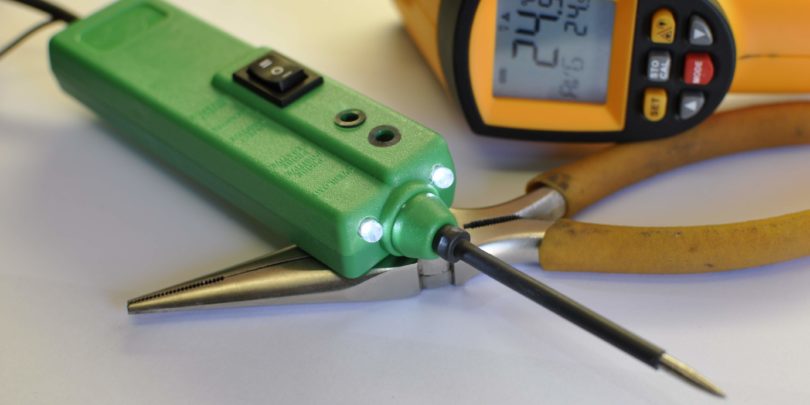 This is a essential tool for every Auto Electrician. Ultra tune New Version 2 Inteli, power, Single Switch Test Probe.
Features:
Voltages covered: 6 volt, 12 Volt and 24 Volt.
Overload protection and Auto Reset.
Feed positive or negative votage.
Trip Amps is approx 14 Amps…
Hold Amps is 8 Amps.
Stainless steel probe for hard work and power injection.
6 Meter ext cable for difficult to reach places.
One small extension earth cable on the rear of the probe for independent powering up of components.
One Year Warranty
ECU / computer safe to check any loom wiring.. due to almost zero power draw..
Rugged plastic housing, which can be replaced…
The Power Test Probe is an indispensable tool for the arsenal of any self-respecting auto-electrician. This electronic tool will help you diagnose and narrow down electrical problems on all modern and old vehicles including cars, trucks, buses, tractors, etc.